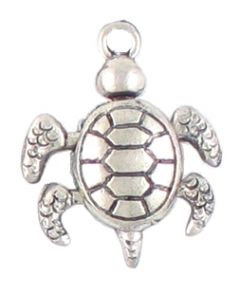 Animal Charms - Beautifully hand-crafted animal beads Wholesale to the Trade
Large selection of animal beads and charms available in different sizes and finishes. Our animal charms collection is comprised of birds, cats, dogs, horses, reptiles, farm animals, and items related to animals such as dog and cat bowls and paw prints. A few of these items such as dogs, cats, and alligators are articulated with moving body parts. Some charms are available with enamel. We have a great selection of pet charms for all animal lovers.
Read More



Discover the Best Selection of Animal Charms and Beads at Wholesale Prices

Get the perfect animal charms and beads for your project! Shop now at the top bulk supplier of wholesale animal charms and beads.

Is your next craft project in need of some animal-inspired charm? Look no further than the top bulk supplier of wholesale animal charms and beads! Here, you'll find a wide variety of charming beads and charms featuring different animals for all your jewelry-making needs.
Here's a guide to help you find the perfect beads for your project.
Whether you're looking for an elephant charm or a lion bead, our selection of wholesale animal charms and beads will provide the perfect accessory for any craft project. Shop by type of animal or material to find the exact beads that fit your style and budget. Craft with confidence knowing that our entire inventory is sourced from certified suppliers and crafted with fine-quality materials.
Choose High-Quality Materials.
The quality of animal charms and beads can depend on the material used in its construction. At our store, you will find an array of beads made from high-quality materials such as glass, acrylic, brass, silver, and sterling silver. We guarantee that each item has been crafted according to the highest industry standards. Whether you're looking for a classic charm or a statement bead, shop with us for an unbeatable selection at clearance prices.
Enjoy Bulk Discounts and Wholesale Prices.
Need a lot of charms and beads for an upcoming project? Don't worry - we have you covered with our bulk discounts. With unbeatable wholesale prices, you can rest assured knowing that your project will stay within budget without compromising on quality. Shop now for the best selection of decorative animal charms and beads to bring life to any project.
Get Unique Styles and Materials for Your Design Needs
Choose from an assorted selection of unique styles and materials to make sure that your project stands out. We offer a wide variety of animal charms and beads crafted in different shapes, sizes, and materials such as Pewter, Sterling Silver, Gold, and more! With such a selection of options, you can be sure to find the perfect charm or bead to complete your design.
Find the Perfect Charms for Your Project.
Whether you are looking to design an animal-themed necklace, bracelet, or earring set for yourself or for a customer, our wholesale collection of animal charms and beads can help you build the perfect piece! Mix and match from our selection of stylish designs including hedgehogs, sloths, turtles, cats, and more! With such a wide selection of options, you can be sure to craft something as unique as you.